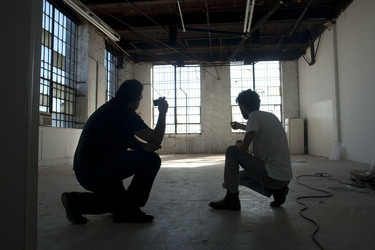 STATEMENT Alexandra do Carmo
My project intends to question the function of artistic practice in relation to social contexts focusing on two main avenues of investigation:
First, the studio's capability as an instrument to observe society; with the studio seen as simultaneously a mobile yet grounded entity. The physical space being of temporary use while information gained through social encounters is transformed for re-presentation. In this way, traditional, specialized tools of art practice (drawing for example) can synthesize the artist engagement with the social sphere, activating ways of seeing and thinking within that group not possible through other means.
Secondly, the relation between the politics of collective memory and the aesthetic object. If uncovered within the construction of a work of art, the representation of social memory can be an agent for the infiltration of new memories and possibilities into situations of past or present conflict. Passed through images, sounds, smells, events, once observed, scrutinized and digested through our edition and fabrication, memory becomes a social agent, actively participating in opening new avenues for democracy.